Friday, 24 December 2010 15:42
It seems like I'm partly responsible for the table decoration, as I'm cutting christmas hearts for the moment: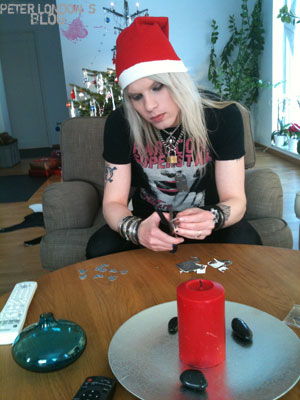 Maybe something we can sell in the webshop for next year's christmas haha.
It's almost time for donald duck (a Swedish tradition) then food I guess! But first some glögg!!! (mulled wine)
Hope you're having a nice time - I sure do!
//LONDON